Paul McCartney Concert Promotion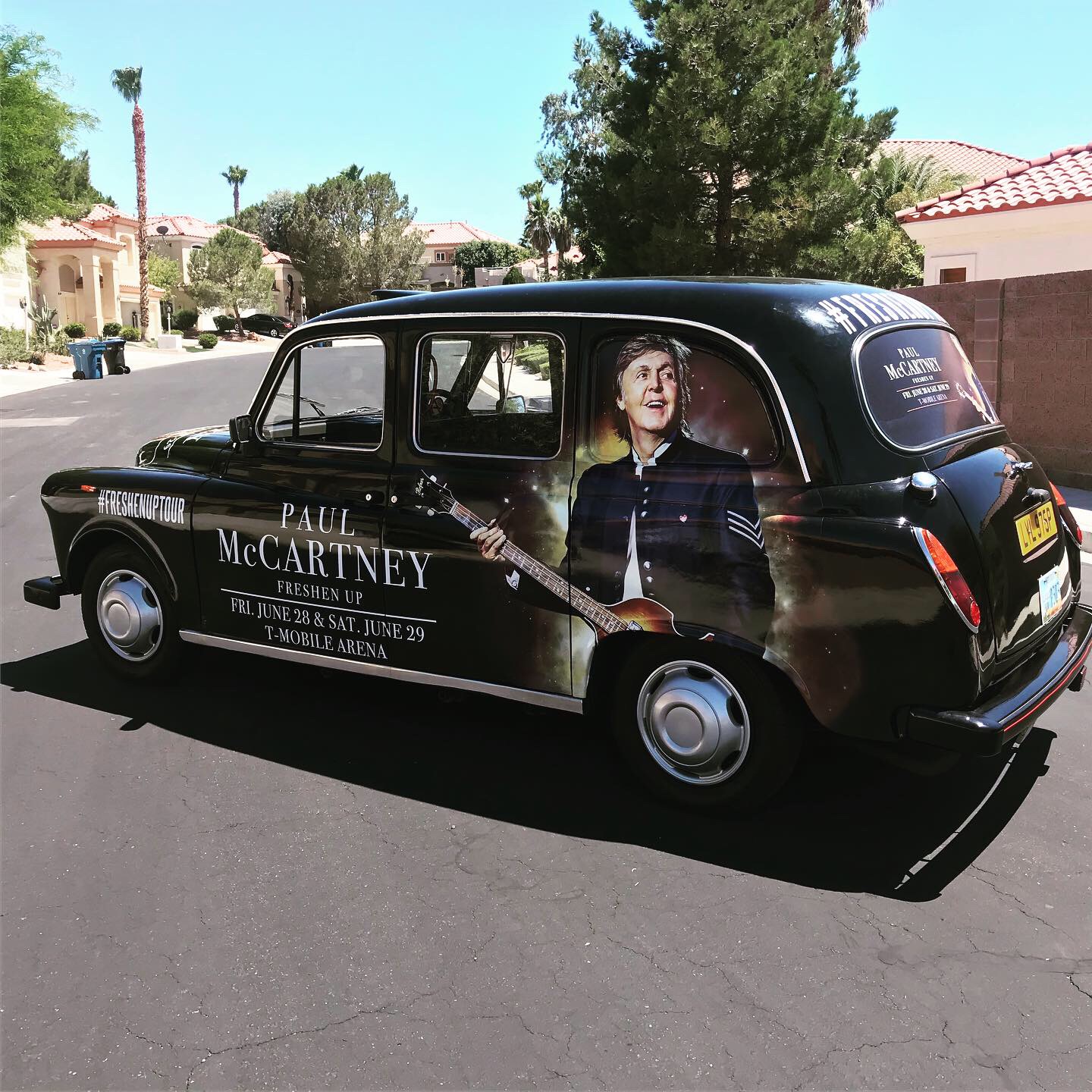 Music idol and legend, Paul McCartney, visited Las Vegas as part of his Freshen UP tour. The British Taxi was recruited to provide an experiential solution to entertain the gathering crowds and generate excitement ahead of the concert.
We designed the artistic layout and partnered with Quick Change Graphics to install a wrap that displayed Sir Paul's lifelike image on three sides of the vehicle. This provided the ideal photo opportunity for ecstatic fans as they patiently lined up for photos with the taxi. We also added a red carpet to give fans the full celebrity experience and a moment they will never forget.
There was a long line all night to take photos with the taxi and Sir Paul's image. We outperformed the beer line! This was a huge success and we were honored to be a part of such a special event.