British Themed Brand Experience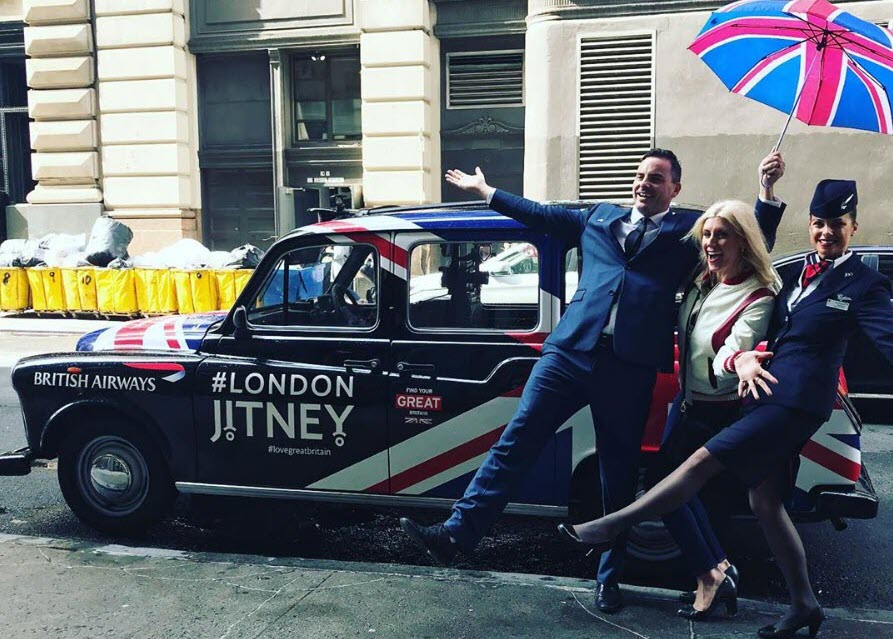 We handle everything from vehicle concept, graphics and decoration to providing drivers and staff. Finally, we are a professional video production team and we can make sure your party or event is filmed and published.
Make your next event your most memorable event.
EVER HAVE THAT FEELING YOU'RE BEING WATCHED?
Odd enough to make you look, no matter what city they roll into. These vehicles cut through the noise at the busiest intersections in the country. This picture was taken through the window of our taxi in Times Square, NYC. Spoiler alert: this is a standard reaction.
BOOST ORGANIC ENGAGEMENT ACROSS DIGITAL PLATFORMS
Word is out and spreading beyond the streets and into news feeds. The British Taxi turns chance sightings into trending social media conversations. We help brands build connections that traditional out-of-home media solutions simply cannot compete with. Be ready for a digital spike in activity when the cars roll out with your branding.
LEVERAGE INSTANT AWARENESS IN THE BIGGEST MARKETS
There are only two types of people. Those that have seen the taxis before, they stare a long time…then there are those that haven't, they stare a long time too. Our vehicles are playful and interactive for everyone to enjoy. Our mobile billboard campaigns are a sight to behold.
SPECIAL GUESTS WILL ALWAYS REMEMBER WHEN YOU SENT FOR 'THAT' CAR
Positive connections are what it's all about. If you've ever recalled a fond memory with a warm smile, we specialize in making those moments – it's a bi-product of 'living' the meaningful experiences we deliver. Go on, have a selfie! Everyone else is doing it.
---
Host Taxi Pop-up Parties
Branded, Wrapped Taxi
We Bring the Noise – Concert Sound
Karaoke party, disco, DJ
Speakers, stereos
Host A British Themed Event
Wimbledon
James Bond/Spy Event
Costume Party
Tea Party
Royal Event
Contact Us
Have an idea for an event? Need ideas for your next event? Contact us we're happy to help.
Other Items of Interest